Science communication at the Royal Ontario Museum, Toronto and the Natural History Museum, London: two experts compare notes
Posted: January 10, 2017 - 11:25 , by
ROM
By guest blogger Temira Bruce, 2016 Environmental Visual Communication Program graduate.
Museums are synonymous with knowledge and learning. We can all likely conjure a picture in our minds of polished floored galleries showcasing a variety of objects positioned artistically beside their descriptors. Although much of that picture remains unchanged, methods of disseminating knowledge and promoting learning are taking new forms in the museum world of today. I spoke to two leading science communicators and scientists at two of the worlds most renowned natural history museums to learn more about how museums and their methods of communicating science are changing.
Dave Ireland is the Managing Director of Biodiversity at the Royal Ontario Museum (ROM). He is also the director of the Environmental Visual Communication program hosted at the ROM.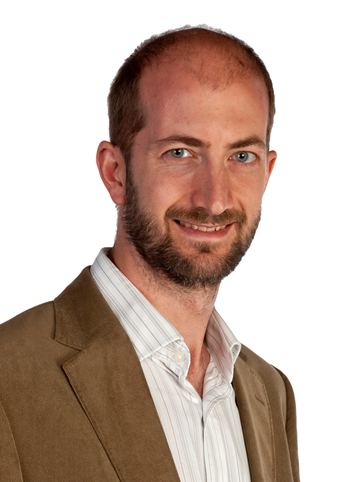 Dr. John Tweddle is head of the Angela Marmont Centre for UK Biodiversity and academic lead for the Natural History Museum of London's citizen science program.
In September, I visited London, UK and the Natural History Museum (NHM). Thanks to connections between John and Dave, I was able to meet John and get a tour of the NHM. I was also able to ask John a series of questions.
Can you tell me a little bit about the centre that we are in now?
John Tweddle: The [Angela Marmont Centre for UK Biodiversity] is a centre that's been designed and built in order to support people to develop their interest in the UK's natural history. The idea is that it's somewhere where people can come in, ask questions, identify their finds, and take their interests further by using our resources. Whether you are a professional UK biodiversity organization or an amateur natural history group, you can come and use this centre as a free resource in London. We are keen to encourage people to study the UK's wildlife and to work together to better understand how it is changing. We've identification guides, atlases of where species are found, specimens, microscopes and photo equipment – the kinds of things that you can't always afford or access as an amateur naturalist. But it is not only naturalists making use of this space. Art students or architects will come to study insect form for different reasons, be it examining wing veins to explore their structural strength or butterflies for their aesthetic beauty. Others come in to develop their identification skills or to write a nature book. There are currently 13 scientists in the Centre and we share the office space with visitors, supporting them to grow their interests and also learning with them, because there's always more to discover!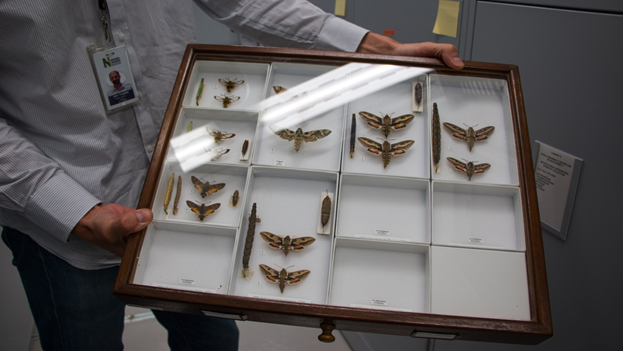 John Tweddle holds a specimen display case that is being prepared as a resource for the Angela Marmont Centre for UK Biodiversity.
What is ROM Biodiversity?
Dave Ireland: Back in 2009 we launched the big RENROM project, and of course the Crystal stole the show. But what many people don't realize is that several major galleries also got completely redone for the campaign, including the dinosaur gallery. The Schad Gallery of Biodiversity was opened that year, and really was a new foundation for dialogue about environmental issues and research, including our own back-of-house work. But we needed to do more – we needed to extend our reach into the community and not remain tied to meeting people in our space. So, ROM Biodiversity emerged as a Centre for Discovery about nature and conservation. We are a group of 30 or so scientists, 10 or so education and conservation staff on the floor, and about 200 volunteers from various backgrounds and science knowledge. We work across other museum departments – like marketing, communications, learning, fundraising, and senior management – to build projects and programs that help people understand and protect nature.
What is science communication or what does it mean to you and why is it important?
DI: Science communication to me is making often difficult, sometimes esoteric knowledge accessible to a public audience. We shoot for generally the grade seven level. If we can hit the grade seven level we're hitting both up and down the spectrum of people and their understanding. Twenty years ago, science communication was about mass media and getting science into big news papers with wide circulation and that was called science communication because you didn't learn about science any other way. Science communication now is far more broad and that's why I love the Environmental Visual Communication program because I find that science communication is best delivered through visual media and not necessarily through written or print published media.
[Environmental Visual Communication (EVC) is a program administered by Fleming College's School of Environmental and Natural Resource Sciences and is housed at the Royal Ontario Museum. It positions itself as a one-of-a-kind boutique program for graduate students looking to strengthen their skills in multimedia visual communications. Its aim is to bridge the gap between art and science, making complicated scientific knowledge more readily available to the public.]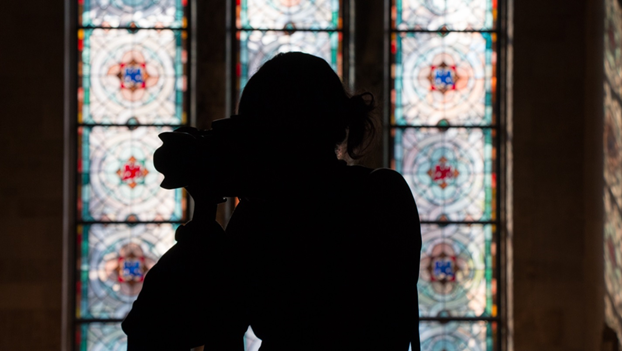 An EVC student snaps photos inside the ROM.
Have you seen a change in the way you communicate both personally and as a museum person since you began working at NHM, London?
JT: Definitely! On the personal level, I now have a far deeper understanding of how to communicate. If you come through academia, which I have, you're used to talking to academics. You're used to communicating in a way that is pretty technical. Let's face it, when you're starting out, there's a temptation to sound as technical as you can! But by working with family groups, individual amateur naturalists, and volunteers, you realize you have to communicate in many different ways depending on who it is you're talking to. At the start of my career I communicated in one way, what I thought was the science way, but now I've realized the importance of finding personal relevance and adapting to the audience. What's the hook? What's the appropriate level of information for the people you're talking to? I think that developing these skills comes from experience more than anything. As a museum, I also think that we're improving how we communicate our science. Certainly, over the past five years we've become increasingly inventive and adept at communicating to different audiences. Not just to people who are already interested in natural history science, but to those who haven't necessarily thought about it in any great depth – a big sector of society! We're a lot more experienced at communicating to people by creating narratives that mean something to them personally and which bring out the relevance and excitement of what we're doing.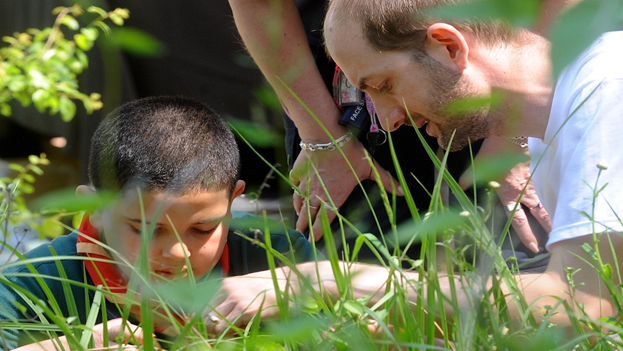 John Tweddle spends some time with visitors to NHM, London.
What prompted you to introduce EVC as a program here at the Royal Ontario Museum?
DI: Ah. There are two big reasons why I introduced EVC to the ROM. The first is capacity. The second is relevance. With respect to capacity, I realized within weeks of joining the ROM that there wasn't a department or place dedicated to making back of house stories come to life. It just didn't exist and it wasn't a priority because it's a fiscally restrained era. So I saw a need to create the capacity to tell these stories by leveraging the talents of the student body and the network of alumni who graduate from our program. With regards to relevance, I realized again within weeks that the museum hadn't yet embraced innovative out-of-the-box technologies or even mainstream tools like social media. Our social media coordinator started after I started. I recognized that I, as a post-millennial person, probably wasn't best suited to create these opportunities. Instead I realized that if we brought in faculty, and most importantly a student body, who were embracing these technologies, they would be better positioned to help make the museum's stories relevant to the public.
What would you say is the foremost important role of museums themselves?
JT: Two roles I think. The first one is as a scientific institute – caring for the national collections and ensuring they're available for research. The long-time series data we have within our collections really helps when it comes to looking at pressing challenges like understanding the impacts of environmental change on wildlife. We can look at where species were found and their morphology and behaviour – such as flowering times - over long timescales, so pre-dating the modern landscape. That gives you a baseline and a time series you can then combine with contemporary records. When you look at issues like the impacts of climate change, this data is irreplaceable. The other key element to museums is the visiting public. Museums are showcasing the beauty of the natural world and raising awareness of what there is, the challenges it faces, and doing whatever they can to inspire people about nature!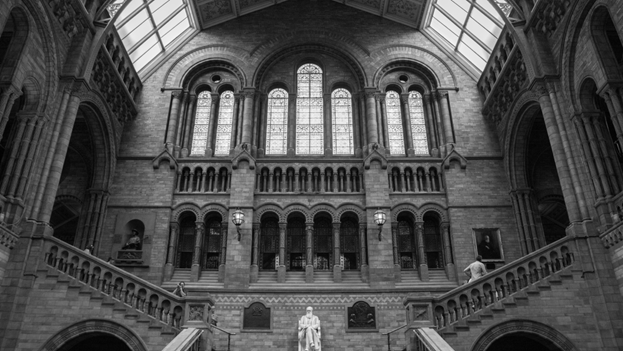 Natural History Museum, London, UK.
Want to help support these two institutions at once? Check out the 52nd Wildlife Photographer of the Year Exhibit, on display until March 19th, at the Royal Ontario Museum. The WPY is owned by the Natural History Museum, London. And if you are a budding wildlife photographer yourself, and are a resident of Ontario, why not share your photos with the ROM and enter for a chance to win some great prizes! Share your photos on Twitter or Instagram, along with the hashtag "#ROMwpy" before Jan 31st, 2017 for a chance to win the ROM Wildlife Photographer of the Year contest.