ROM Research Colloquium: BLOG-A THON (Day 2)
Posted: February 17, 2016 - 17:25 , by
ROM
Categories:
None | Comments () |
Comment
Five researchers, five questions, five days.
Join us for the ROM Research Colloquium on February 23 and meet our researchers! Stay for the Vaughan Lecture given by Dave Rudkin.
---
Who or what inspired your research in your field? How did you get into researching what you are working on?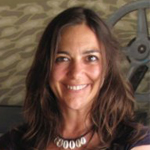 Silvia Forni: I always loved art. I was fascinated by the opportunity of looking at art not as something to be admired in isolation, but as an aspect of culture closely connected to the life of people. Anthropology offers a good vantage point from where to reflect on creativity and aesthetic as social phenomena, as something that is performed and experienced differently in time and space, depending on the cultural premises, context, subjectivities.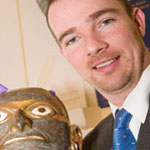 Justin Jennings: I can't pinpoint a moment when I decided to go into archaeology. I always loved the stuff of history, visiting museums and reading illustrated books about Romans, Vikings, and Aztecs. The courses I took on archaeology and history in university were wonderful, so I just kept at it. As for my particular concentration on the Andes, it is perhaps more of an incident of travel more than anything else. My family took one big trip every year or two, and one of those trips was to Peru. I loved it, and when I have to chose a research area when applying to graduate school I marked the "Andes" box.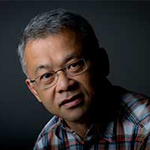 Burton Lim: The first tenured curator of mammalogy at the ROM, Dr. Randolph Peterson, inspired my research on mammals. He was one of the professors during my undergraduate years in Zoology at the University of Toronto. I did a couple of projects using his data sets on bats that piqued my interest in evolutionary research on these unique mammals that fly.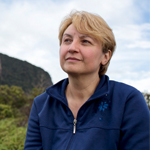 Simona Margaritescu: Curiosity has fueled all my research endeavours. I have never been satisfied with a simple answer, I always had an extra why or how in my mind. I really wanted to know how different organisms function, how they evolve and relate to each other. Mycology was one of the fields that most incited my curiosity because fungi are so alien from us and so poorly understood. To date, only about 75,000 fungal species have been described from a conservative estimate of over 1.5 million species of fungi. Among the species already described, thousands form mutualistic associations with terrestrial plants and strongly affect the structure of plant communities. Since ectomycorrhizal fungi are intimately associated with their plant hosts, we were curious to determine if they follow the same biogeographic distribution patterns documented in the plants; an increase in species richness for the poles toward the equator. We focus on ectomycorrhizal genera and use morphological and molecular data to examine the distribution of species richness across latitudinal and altitudinal gradients. The thrill to be the first to decipher some of these secrets can only compare to the thrill of the first geographical explores.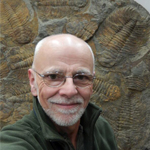 David Rudkin: My primary inspiration comes from Nature – just a pure and unfettered fascination with everything that makes up this incredible planet, and the Universe of which it is such an infinitesimally small part. There have, of course, been human inspirations … lots of them: family and teachers who nurtured my early interest in science, university profs who saw beyond my scholastic shortcomings and recognized a passion for learning, and many, many extraordinarily talented mentors and role models in the field of palaeontology.
How I ended up working mostly on fossil arthropods has its deep roots in simple childhood glee at being able to identify trilobites (and other common fossils, thanks to my beloved Zim's Golden Guide) collected while on family vacations around southern Ontario. Later decisions owe much to serendipity, including which undergrad geology and biology courses happened to be available at the University of Toronto, a fortuitous summer job opening in the ROM's Department of Invertebrate Palaeontology in 1974, and the chance to parlay that first ROM job into a 3-month expedition to the Burgess Shale the following summer! The ROM has since provided the opportunities and the means for me to follow the path in many new directions.