Posted: September 14, 2016 - 15:33 , by
ROM
Categories:
None | Comments () |
Comment
Written by EVC Student Matthew Brocklehurst
The ROM is back at it with its fourth annual Game Jam this weekend, September 16-18th!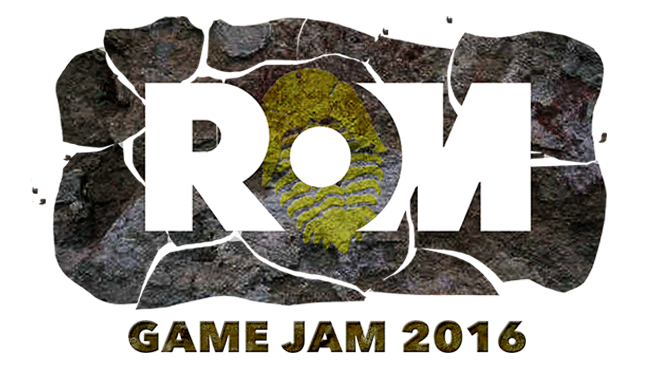 What is a Game Jam? Well, it is a period over a few days where game developers get together, usually in small teams, for an intense game development workshop. It's an opportunity for developers of all skill levels to work collaboratively and hone their skills, as well as learn from each other in a supportive atmosphere. The ROM's Game Jam is somewhat unique in that it offers a specific theme for the games developed, based on one of the galleries or exhibitions at the ROM.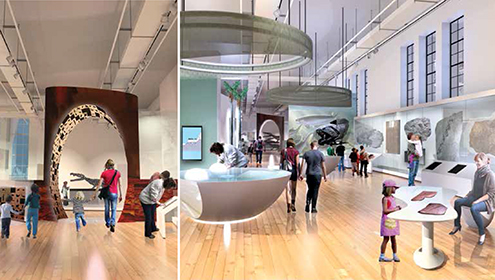 This year's theme is the Dawn of Life! This encompasses the period between the first emergence of life, and the rise of the dinosaurs we all know and love. This time period is filled with amazing life forms, such as the weird and wacky creatures found in the Burgess Shale deposits. The theme was chosen to coincide with preparation for the new Dawn of Life gallery that the ROM is planning, a preview of which can be seen at the ROM right now! In fact, the Game Jam will take place in Bronfman Hall, the very place where the Dawn of Life gallery will be! Find out more about the planned gallery here https://www.rom.on.ca/en/support-us/sponsorship-opportunities/the-future....
So who are the participants? This year's Game Jam has seen an unprecedented amount of interest, with more applications than ever before. In the end, 100 participants have been chosen, who can join as groups of up to four, or they can jam solo. These developers are from all skill levels, with students, amateurs and professionals all learning and teaching each other. They also get behind the scenes tours of the ROM collection to inform their game design, and help them make games that relate to the theme.
So what about the games? Selected games will be featured at the ROM throughout the following year during our Public Programs and School Visits! This weekend, you can visit the ROM Arcade in Earth Rangers studio on the 2nd floor of the ROM to play Astrominers, the newest commercialized game to be developed in partnership with the ROM through the Game Jam program!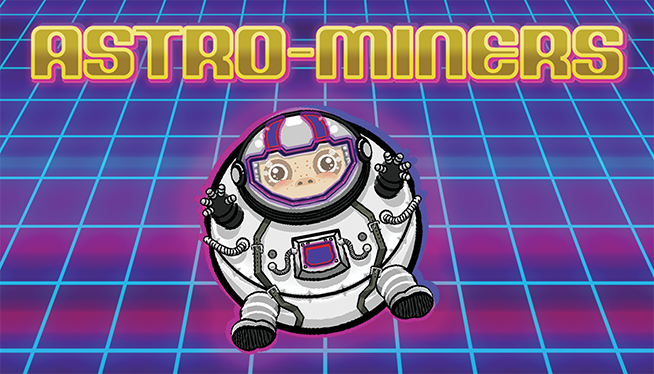 All in all this year's Game Jam promises to be the best yet! So get excited for September 16th to 18th, and remember to keep a lookout for these awesome games at the ROM throughout the year!