Premier Kathleen Wynne visits the Schad Gallery of Biodiversity
Posted: November 24, 2015 - 16:19 , by
ROM
Categories:
None | Comments () |
Comment
On Tuesday, November 24, Premier Kathleen Wynne visited the Royal Ontario Museum to announce the new Ontario Provincial Climate Change Strategy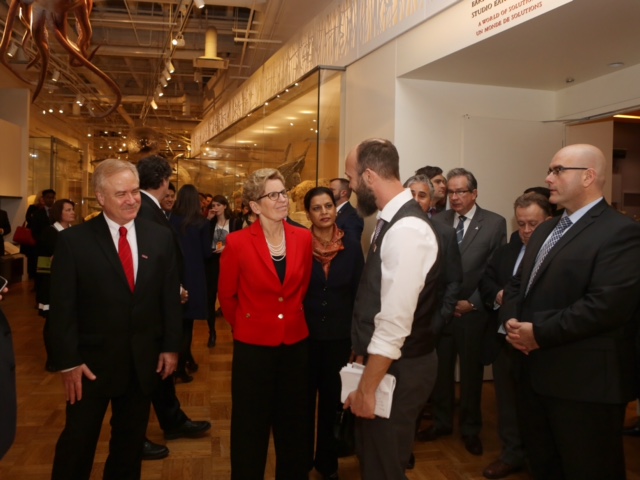 Dave Ireland, Managing Director for the Centre of Discovery in Biodiversity at the ROM greeted the Premier and toured her through the Schad Gallery of Biodiversity. The Schad Gallery was created to show the remarkable connections between all living things, and serves as a great reminder of the importance of the struggle against climate change.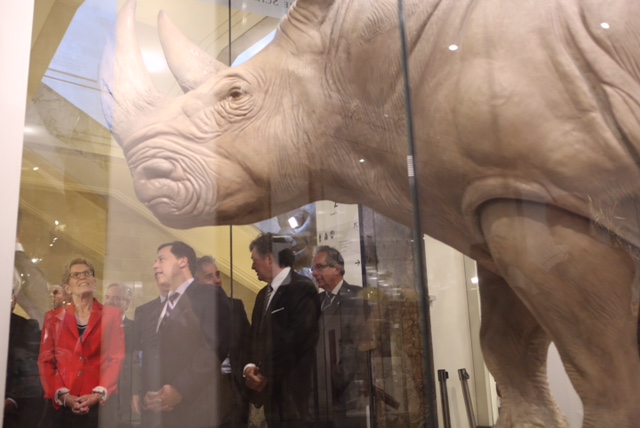 As they toured the gallery, Ireland spoke to the Premier about the importance of biodiversity, and shared details about some of the specimens in the collection (2,500 of which are on display in the gallery!), such as Bull the White Rhinoceros and the Arctic Fox.
Premier Wynne also took some time to speak with students who were visiting the Museum and testing games from our recent #ROMgamejam.