Our NBA All-Star Starting 5
Posted: February 11, 2016 - 14:51 , by
ROM
With the NBA All-Star game in town this weekend we got to thinking, what if Dinosaurs could play?!
We held try-outs and here's our starting five!

Point Guard - Deinonychus
A Raptor (see what we did there?) with good pack mentality, killer instincts, and big hands, Deinonychus would have been a perfect Point Guard. Using his instincts to call plays and lead the team up the floor, he would have been an excellent passer and most likely possessed a sweet fly-away jump shot.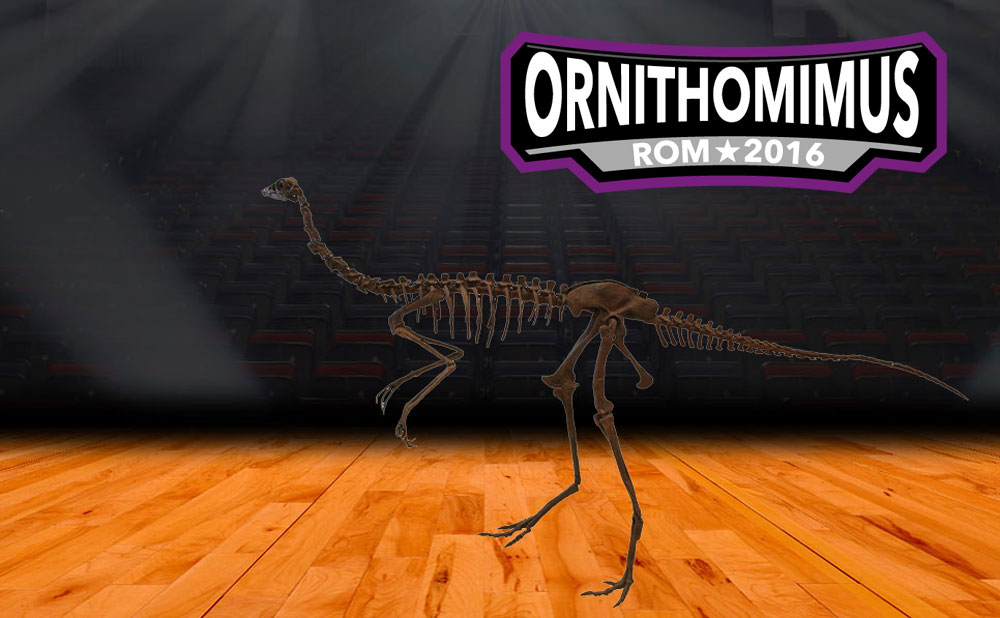 Shooting Guard - Ornithomimus
A good shooting guard should be fast but also have a solid shooting percentage from outside the line. Ornithomimus' long legs indicate speed and she had large eyes, great for sinking baskets from the field!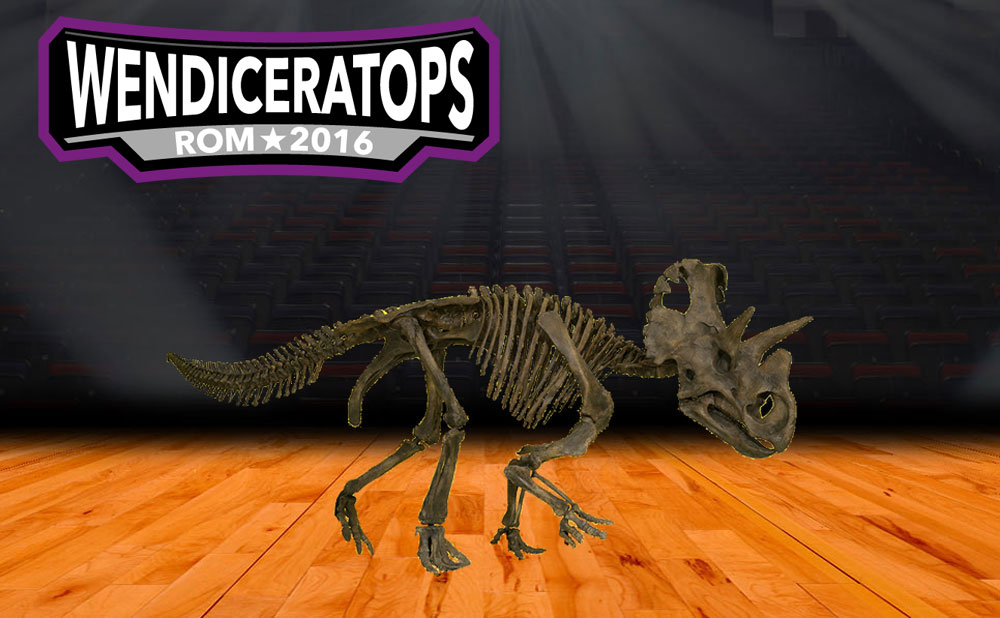 Small Forward - Wendiceratops
Small forwards are defensive specialists and aggressive around the basket. Just like her young, Wendi would have protected the basket with a fierce defence and a post-up specialist on offence!

Power Forward - Tyrannosaurus rex
Power forwards need to be strong, quick and aggressive on both offense and defence...need we say more?!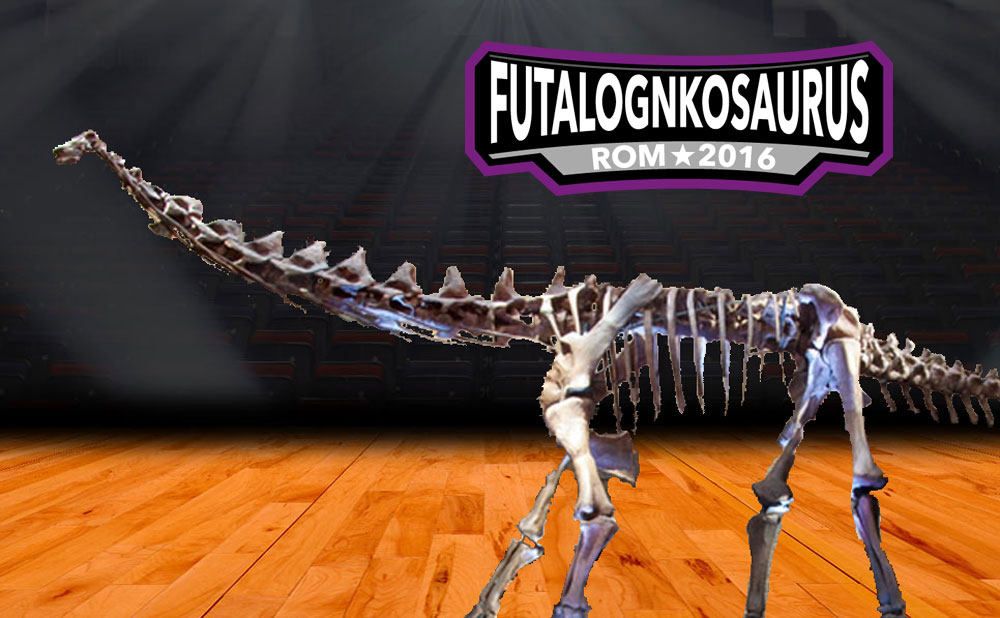 Center - Futalognkosaurus
As one of the largest dinosaurs ever discovered, Futalognkosaurus would have been an expert at blocking shots and scoring down low in the paint. Jump balls would have been no problem for Futalognkosaurus!
Who would you add to your Dinosaur all-star team?