NEW Discovery: A Bone-headed Dinosaur the size of a Dog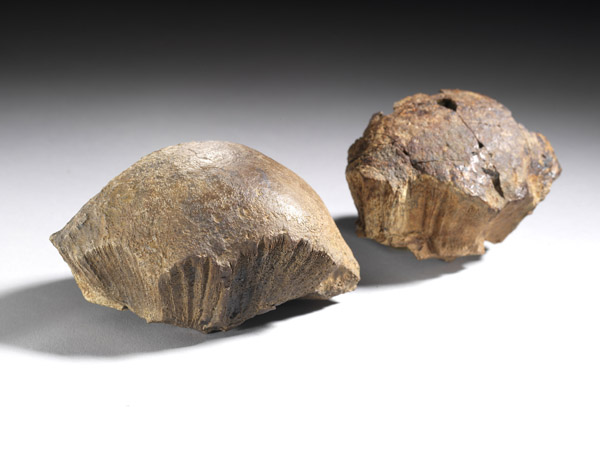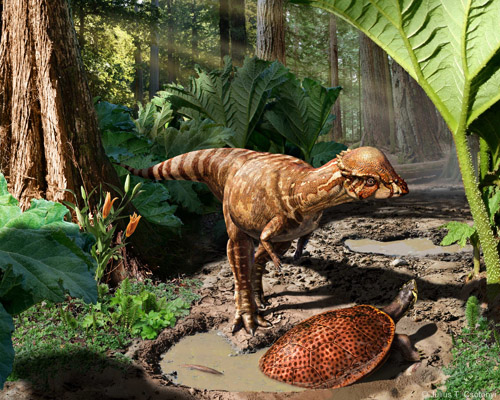 This week the prestigious scientific journal Nature Communications reported the discovery of a new species of dinosaur, Acrotholus audeti. It is the oldest bone-headed dinosaur ever unearthed in North America.
The unusual dog-sized, plant-eating dinosaur was discovered by palaeontologists Dr. David Evans of the Royal Ontario Museum and Dr. Michael J. Ryan, curator of vertebrate paleontology, Cleveland Museum of Natural History, and Ryan Schott, Caleb Brown, and Derek Larson, graduate students of Evans at the University of Toronto.
Between now and the end of June, the two fossils of partial dome-shaped skulls at the heart of the discovery are on public display in the James and Louise Temerty Galleries of the Age of Dinosaurs.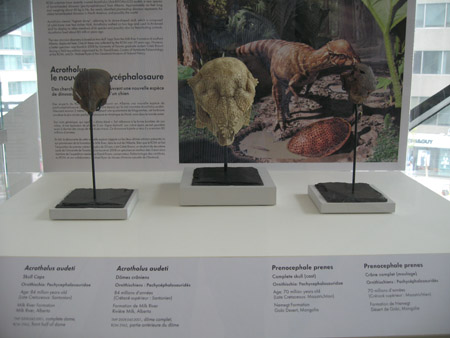 The name Acrotholus audeti honours Alberta rancher Roy Audet, on whose land the best specimen was discovered in 2008.
The press release for this discovery is online in the ROM's Newsroom.
To learn more about Dr. David Evans see his bio page on the ROM's website.
This story has been picked up by many media outlets around the globe:
BBC News - Ancient bone-headed dinosaur found
Yahoo Canada - 'Bone-headed' dino find hints at more small dinosaurs than we thought
ABC Science Australia - Dog-sized dino shows prehistoric diversity