Posted: April 3, 2013 - 15:05 , by
royal
by Chris Darling, Senior Curator of Entomology
Borneo – few places on this planet are as mysterious and alluring, both to scientists and to the public. The world's third largest island, nestled between Southeast Asia and Australia, contains some of the oldest and most diverse tropical rainforests on the planet, and some scientists estimate as much as 10% of all species on Earth!
Borneo is home to numerous endangered species such as the orang-utan, the pygmy elephant, the clouded leopard and the Sumatran rhino as well as thousands of other species, many still to be discovered. In just the last 20 years, more than 500 new species have been described from Borneo.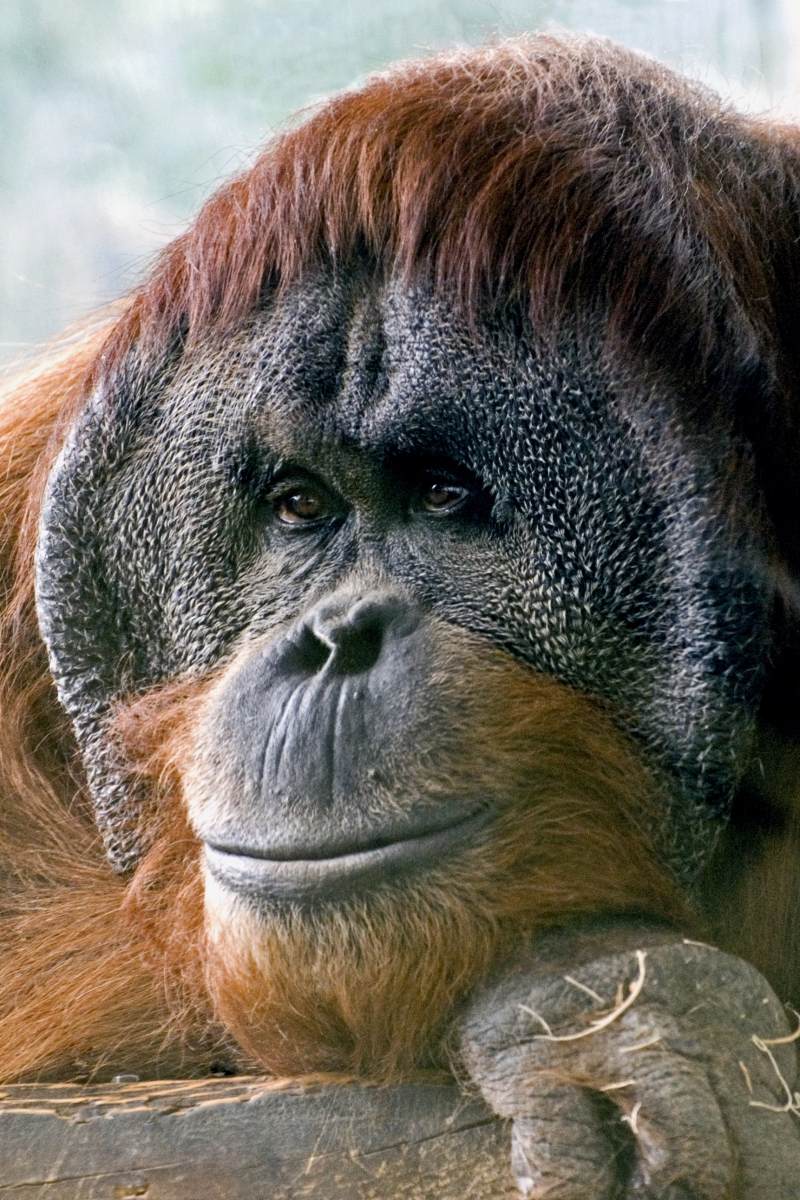 This biodiversity hotspot is, however, threatened by a range of human activities, including unsustainable logging, plantation agriculture, mining, and hunting and poaching. One recent study reports that only half of Borneo's original forest cover remains, down from 75% in the mid 1980s. Recognizing that these forests and their stunning biodiversity are at tremendous risk, the World Wide Fund for Nature (WWF) began lobbying for the Heart of Borneo Initiative in 2004. In 2009, Borneo's three governments–Brunei Darussalam, Indonesia and Malaysia­–signed an historic commitment to conserve 220,000 square kilometres of irreplaceable rainforest. WWF and Borneo's three governments, together with the Global Environment Facility Council and the Asian Development Bank, have raised over $30 million for forest protection, on-the-ground support for biodiversity research and investments in a green economy.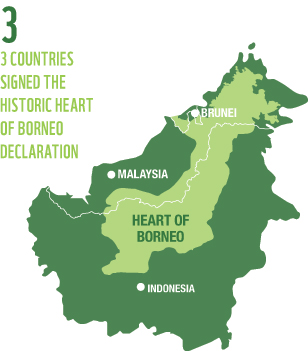 A central and ongoing requirement to protect Borneo's extraordinary natural heritage is on-the-ground research to survey and inventory life, the foundation of any sound biodiversity protection initiative. While tremendous progress has been made in cataloguing Borneo's species, most of this work has been focused on "charismatic vertebrates" and flowering plants. Work must now focus on the "little things that run the world": including, insects, fungi, and species of mammals. Which is where the ROM comes in.
ROM curators Chris Darling, Jean-Marc Moncalvo, Mark Engstrom and Burton Lim, and curatorial staff members Simona Margaritescu and Brad Hubley are part of the team. To make sure this story is captured and told, they will be joined by videographer and storyteller Joshua See, a graduate of the Environmental Visual Communication Program hosted by the ROM.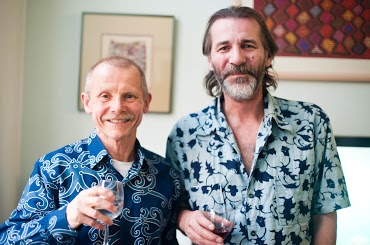 The ROM has been working in Borneo for more than 20 years, since 1991. Over that time we have worked closely with government agencies and universities in Indonesia and Sarawak (Malaysia), collaborating with colleagues in the US (Ohio State University), the UK (The Natural History Museum, London), the Netherlands (Naturalis, Leiden), and Australia (Australian Museum, Sydney) to discover and describe new species. As a result of all our work, the ROM has among the world's most comprehensive collections of Bornean insects, including 24 species previously unknown to science. As well, ROM mycologists (experts on fungi) have recently started a collaboration with Kew Gardens in the UK and Universiti Malaysia Sarawak to study fungi. This work is desperately needed. Fungi have been largely neglected in Borneo and new field work followed by advanced DNA analysis will be used to document and understand this diversity.
Assistant Curator, Burton Lim and Senior Curator Mark Engstrom will team up once again to study small mammals; Burton interested in bats, and Mark interested in rats. Both Mark and Burton have been to Borneo before, and hope to compare findings from previous trips to what they discover in May. The last time they were there together in Borneo was in 1993, during an expedition to a WWF funded national park, in the Kayan Mentarang region of Indonesian Borneo.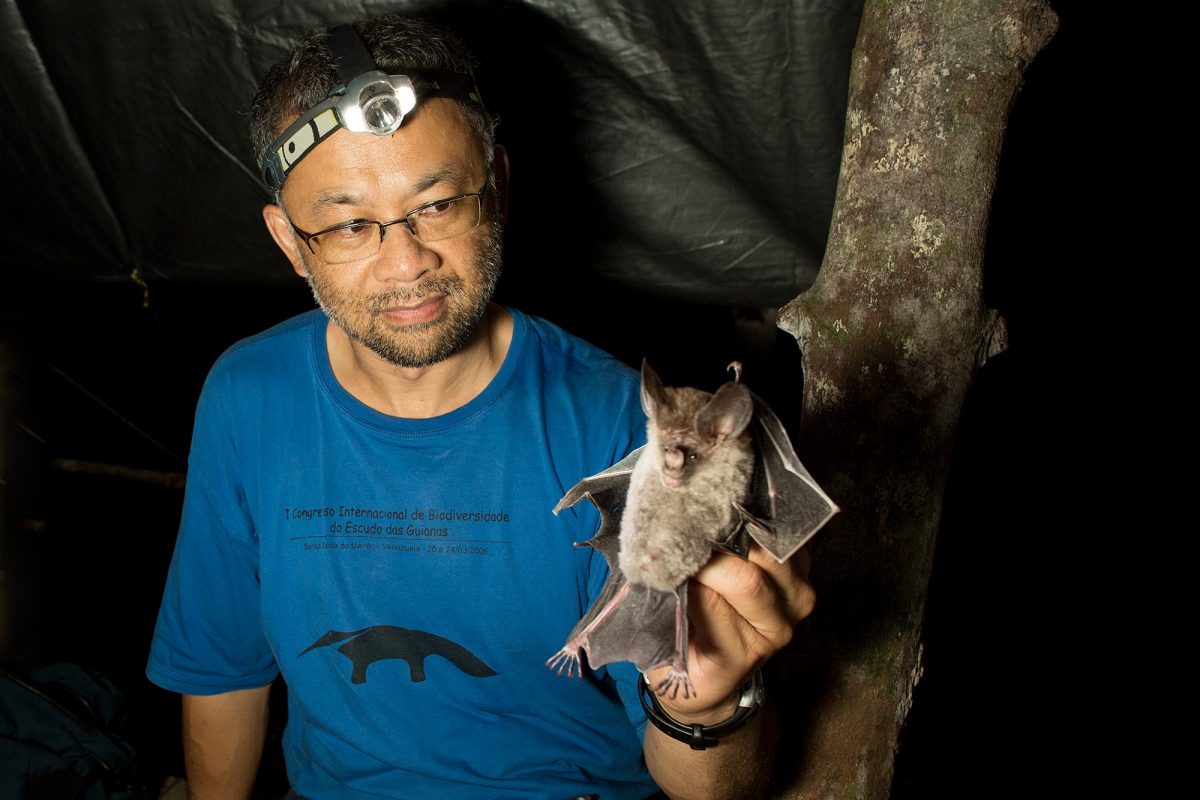 We are busy now assembling the field gear and supplies to ship to Borneo and organizing the research and collecting permits for the work. We are assembling a team that includes not only ROM researchers but also local scientists and a logistic support crew from the region. We celebrated the beginnings of the trip with a Borneo-themed longhouse dinner at my place last weekend – the food was beautiful, and the company was great!
Thanks for following our story, through this Blog and in our 2nd floor home at the ROM, the Life in Crisis: Schad Gallery of Biodiversity.
---
COMING IN OUR NEXT BLOG: Where exactly in Borneo are we going? Gulung Mulu National Park.