BioBlitz Bits - Elusive At-Risk Birds
Blog by ROM Assistant Curator of Vertebrate Palaeontology Kevin Seymour
This is the fourth installment of our "BioBlitz Bits" Series - ROM scientists share their favourite stories from past Ontario BioBlitz events
The 2015 Ontario BioBlitz is this weekend, from June 13th to 14th, and our team is getting very excited to be out in the field looking for bird species to ID! Let me share with you my favourite moment during the BioBlitz event last year. We were assigned to look for the endangered Acadian Flycatcher, Empidonax virescens at Happy Valley Forest, on the Northwest edge of the Humber watershed. The bird coordinator was really counting on us to find the Acadian Flycatcher there, as it was the only place in the whole Humber Valley system where it was known to occur, but very rarely! He also jokingly said that while we were at it, we might as well find a Hooded Warbler, Setophaga citrina as well, which is a species of special concern.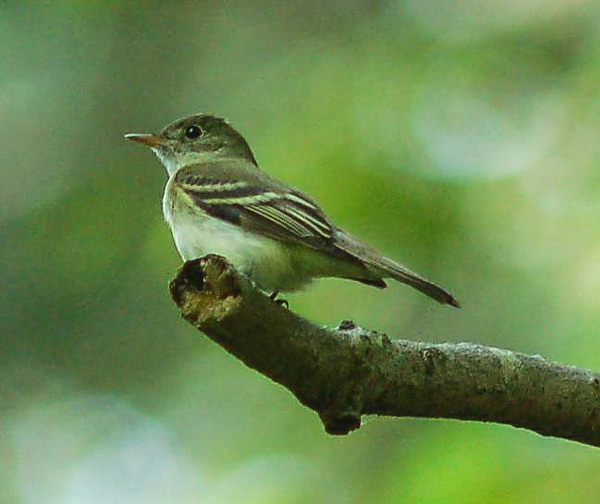 I was pretty sure we would find the flycatcher, as I had seen it a number of times, and was familiar with its song and its habitat, but in all my years of searching I had never seen a Hooded Warbler in this area. A nearby new trail was opened up for the BioBlitz, and since I had never been in that area before, I decided to hike in and check out the habitat. Imagine my surprise when one of the first birds that popped up while we were hiking the new trail was a beautiful male Hooded Warbler!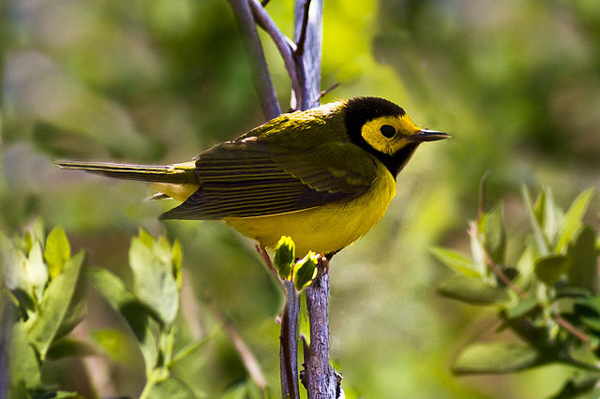 I think I was more surprised than the coordinator, who seemed to have faith in us. Without the BioBlitz, we may not have found the Hooded Warbler in Happy Valley Forest. It's a fantastic opportunity to get outside and bird areas of Toronto that you might not otherwise go to, and while you're at it - be able to see some incredible species.
For more information, visit www.ontariobioblitz.ca