Archaeology Weekend: Meet your Museum Heroes!
I can't wait for Archaeology Weekend (April 14 – 15). It's REALLY going to be special. BUT! Before we get there, let me tell you a story!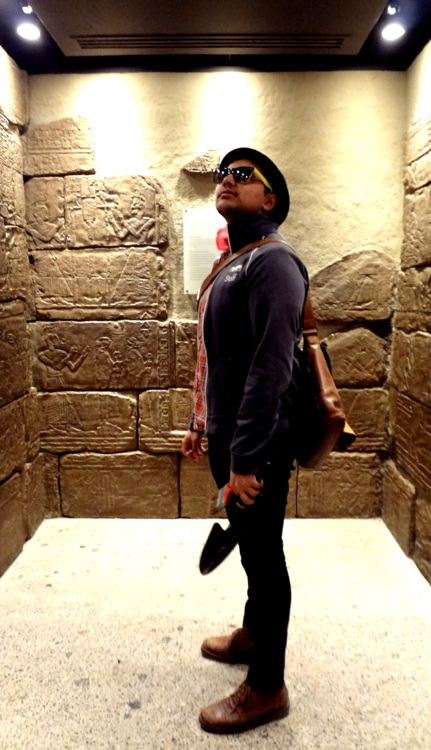 One of the most vivid memories I have from my childhood experiences visiting the ROM involved interacting with actual professionals who brought the cool stuff I admired to life. In this experience, it was palaeontologists at a special Maiasaur exhibit. It was awesome because they built an extraordinary gallery for the public where we could see the palaeontologists study fossils and extract them from their surrounding rock and plaster casts. It was fabulous. I remember going up to the window and just watching them go through the bones, imagining myself one day doing the same thing… (SPOILER ALERT! I went into children's programming, not palaeontology, but that's a completely different story.)
This one visit in particular was really influential because one of the scientists brought me into the lab so I could see what he was studying. It was ridiculously cool. There were fossils everywhere, and he showed me the tools he was using and where the bones came from and why science is so fun. I remember also being really impressed that they got to sit on spinning chairs all day.
Needless to say I never forgot this experience. It was so special for me to meet the people who actually put the galleries together that I love so much, collect the specimens and artifacts that I'm in awe of, and do the research behind some of the greatest discoveries. It was absolutely incredible to meet the people that I wanted to be – my role models, my heroes.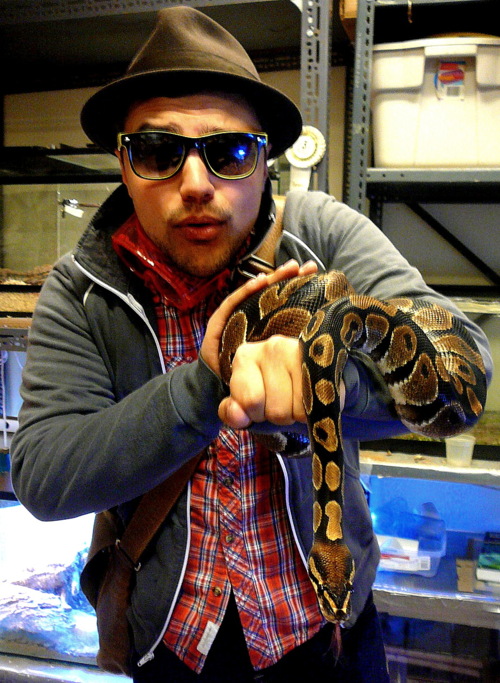 Where I'm going with this…
We want to bring this kind of experience to ALL OF YOU on April 14 and 15 with Archaeology Weekend. This time, we're filling up Samuel Hall/Currelly Gallery with a ton of archaeologists from the ROM and beyond! They'll even be bringing out some of their tools and found specimens to show you what they're up to!
We'll also have mini projects for the kids in all of us to explore – from piecing together pottery to exploring Egyptian collars, as well as other hands-on opportunities like making Andean quipus and taking part in a mock archaeological dig. We'll even have a crew of Vikings in to walk us through their daily lives.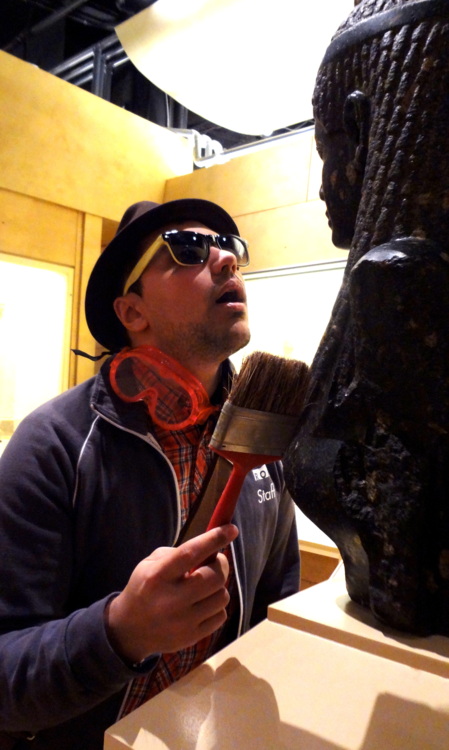 But my FAVOURITE PART…
… is all the curators and archaeologists we'll have hanging around and dropping in throughout the weekend: Beyond filling Currelly Gallery with these awesome people, we're also running special "Meet the Archaeologist" sessions throughout the weekend – with a different archaeologist each hour between 11 am and 4 pm!
Among the remarkable people coming on Saturday are Justin Jennings (the man behind #ROMMaya), Chen Shen (the mind behind the Terracotta Warriors exhibit) AND Michael Chazan (yes, THAT Chazan, the leader behind this: "Human ancestors may have used fire a million years ago")
On Sunday you'll have the opportunity to meet Mr. Museum Secrets himself, Robert Mason, and the Royal Ontario Museum's Vice President of Gallery Development and archaeologist in his own right, Dan Rahimi. Of course there are also many other wonderful individuals who will be discussing their work and engaging with the public. Ask them about their finds, their research, their hopes, their dreams, what their favourite brunch food is…
Join us in getting to know your museum heroes like you never have before!! It's going to be a really memorable experience.
Upcoming Family Fun Weekends 2012 to watch for…
April 14-15: Archaeology Weekend
April 28-29: Dinos Weekend
May 5-6: Space Weekend
May 12-13: Ancient Egypt Weekend
May 19-21: Awesome Animals Weekend
June 9-10: Ancient Rome and Greece Weekend