#5Reasons for our Mediaeval Fair!
Five reasons why our Mediaeval Fair (September 29/30) is going to be awesome!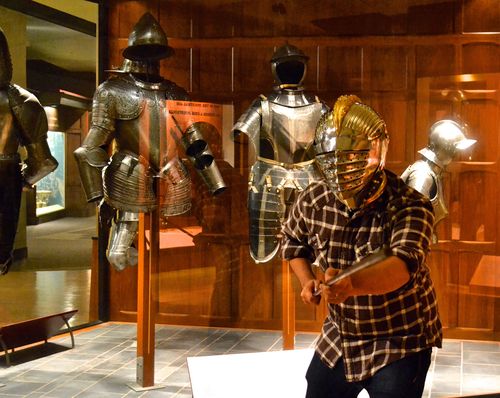 The Mediaeval Fair at the ROM (running this weekend on September 29/30) has become a bit of a tradition over the years. It's just fun. ROM staff and Medieval reenactors get all dressed up and talk about all things Mediaeval – The way of life, swords, why knights are so cool, more about swords. Great stuff.
Here are FIVE reasons why I'm so jazzed about this event.
5. Falconry. There will actually be a falcon in the ROM and we'll be talking about Mediaeval hunting and their use of animals. Turns out falcons – kind of a big deal.
4. All the performances, workshops, and hands-on tables. There are so many. And if you have fun Mediaeval questions, this is the perfect time to ask them!
3. Mediaeval dancing. Because it starts off kind of funny. And then all of sudden you're in it too, having a jam. And let's be real, the ROM staff working this have been taking their lunches off to practice since they're so excited. Will be QUITE the jig. And not only will they be doing performances IN the ROM, they will also be outside (weather permitting) for Culture Days!
2. Trying on armour, holding swords, just being a regular ol' knight.
1. Shooting arrows… in a museum. #nuffsaid
See you this weekend! And join us on twitter and tumblr for all the action!