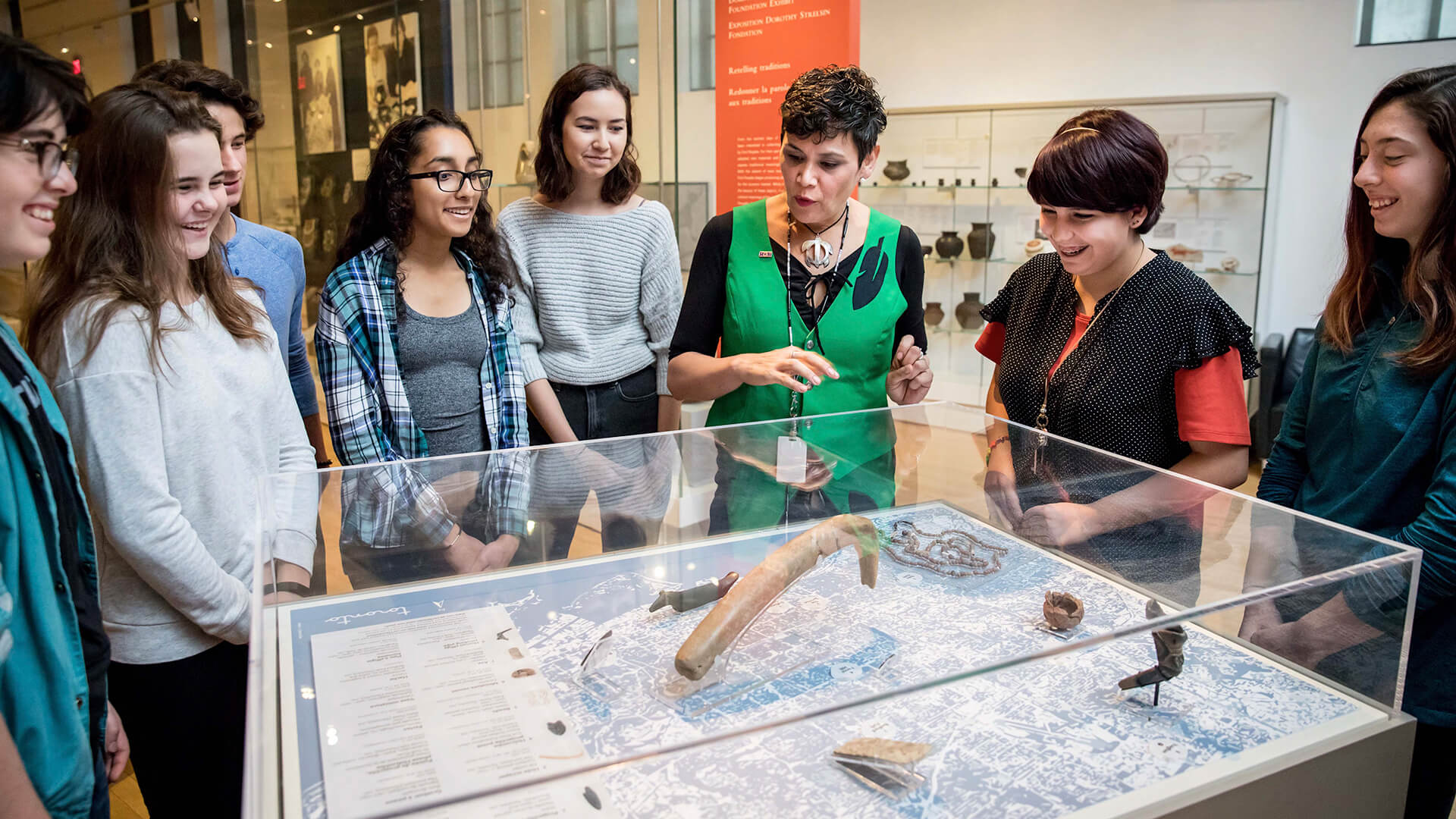 Read the ROM's statement following the discovery of remains at former Kamloops Indian Residential School.
Committing to the work.
The mission of ROM is to transform lives by helping people to understand the past, make sense of the present, and come together to shape a shared future in which people flourish in concert with the natural world.
In these times of extraordinary change, a global movement is underway to dismantle systemic, institutionalized racism. In order to serve our communities, to transform lives, and to help people navigate their world, we must recognize our own position in it and commit to our own transformation through anti-racist work including
institutional self-reflection
inclusive practice
dismantling racism
pursuing reconciliation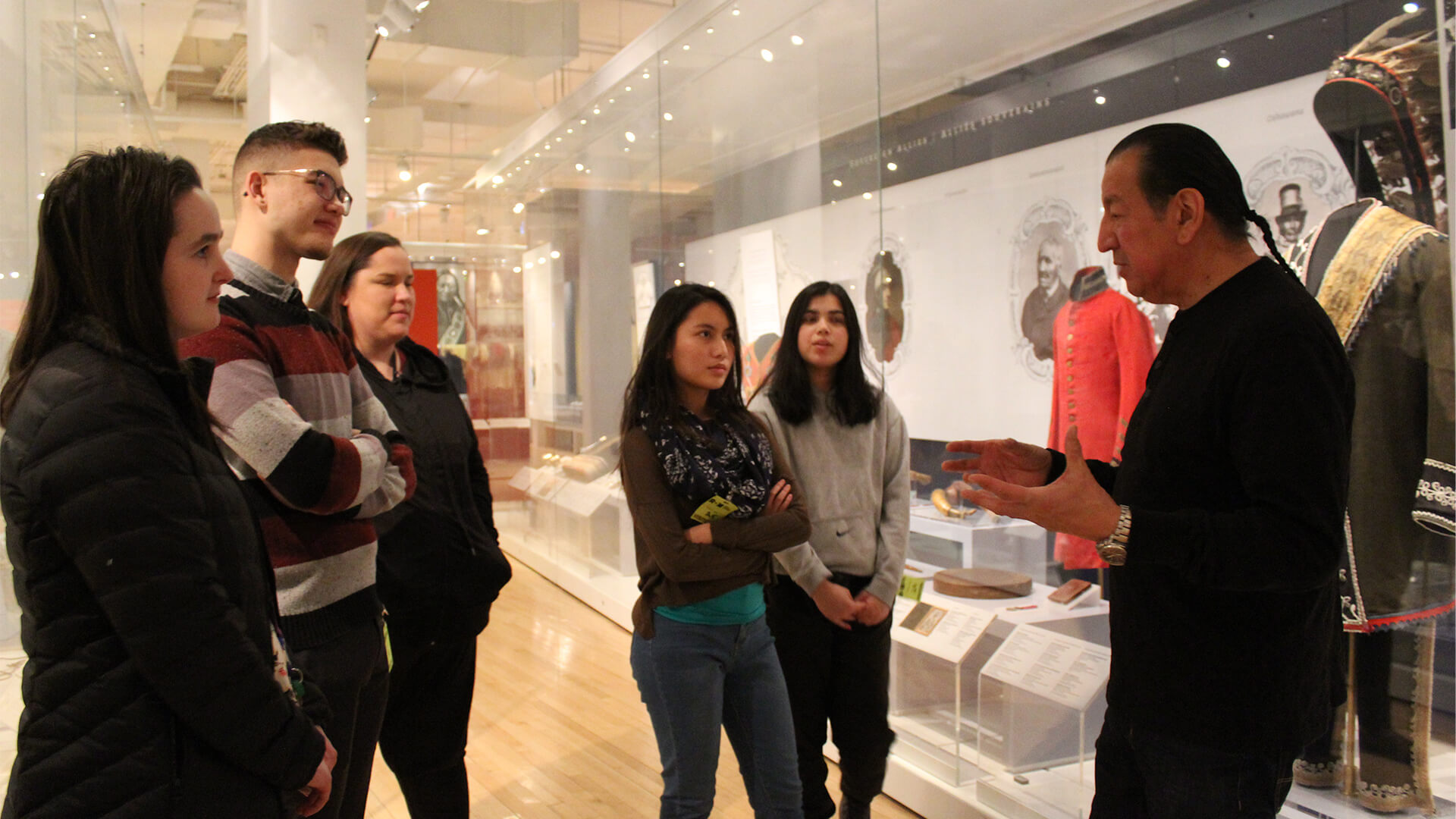 What this page is and how it will evolve.
This website documents ROM's past, current, and future efforts towards anti-racist practice.
And because we position ourselves as learners, we welcome your ideas and insights.
Outlined below you will find: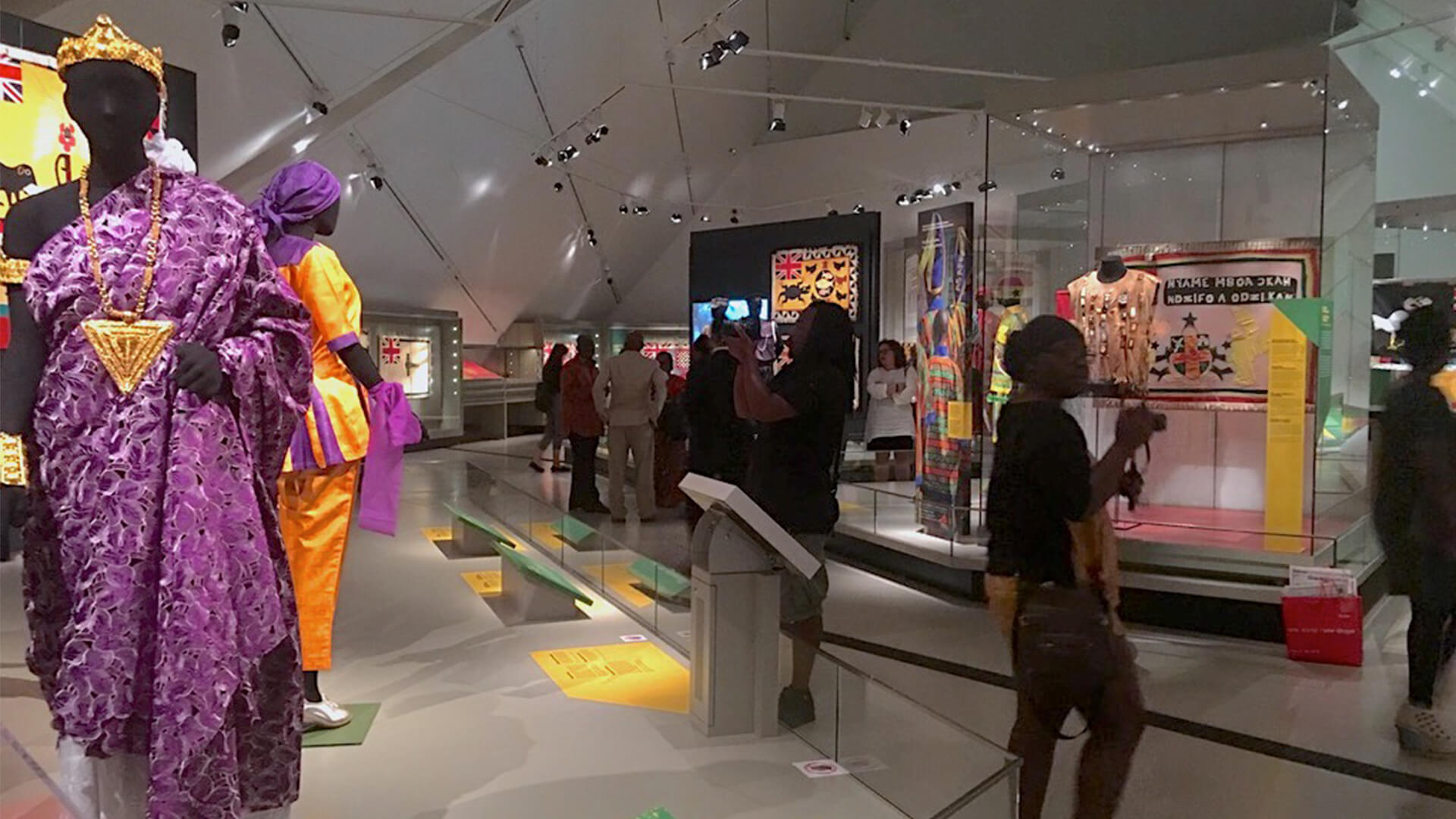 Our commitments moving forward.
At ROM, we commit to doing the ongoing work of institutional self-reflection, inclusive practice, dismantling racism, and pursuing reconciliation. Our Board of Trustees and Executive Team will be guiding the work across ROM: within each of our departments, across our leadership teams, as well as within our interactions and expectations with each other.
Our Human Resources department will implement inclusive practices within our board, executive team, staff and volunteer policies such that our organization becomes more reflective of our diverse community.
We will look to foster and maintain meaningful community engagement and inclusion practices across all of our public offerings, including within our exhibition, gallery and curatorial work.
Our Curatorial teams will continue to enhance our work surrounding collection provenance, restitution and repatriation.
As an organization, we will deepen our relationships with Indigenous, Black and People of Colour communities in authentic and sustained ways. We will approach our community collaboration with humility and transparency and will use our resources to support community goals.
Holding ourselves accountable.
In July of 2020 ROM, as an organization, committed to keeping you updated throughout our journey toward greater inclusion and equity at the Museum. Here, you can find our steps, since then.
Spring / Summer 2021
The Great Whales exhibition opened with Indigenous knowledge integrated throughout the content and experiences, including audio of a whale song performed by Indigenous elder Maggie Paul, tobacco offering stations, and blessings performed for all the whales. The content team worked with a number of elders, artists, and others from the Wolastoq, Mi'kmaq, and Passamaquoddy Nations and are humbled by the teachings and traditions they shared.
The Learning team delivered the Indigenous Perspectives virtual field trip program to over 1,400 classes throughout Ontario.
The Learning team also presented 10 sessions of the online series Indigenous Voices with partners from the Indigenous community. These were highly popular and well attended. The video recordings are available on the ROM website.
In April 2021, the Learning team, in partnership with Jasmine Wong from Facing History and Ourselves, presented a workshop called Standing Up Together for Murdered and Missing Indigenous Women, Girls and 2SLGBTQQIA People. The webinar encompassed one hour of a 24-hour Global Vigil for Genocide Awareness Month with the organization Together We Remember and Facing History, and was viewed by more than 40,000 people over the 24-hour period.
In July 2021, the Youth Cabinet marked its fifth anniversary. The group invited a number of knowledge keepers and artists to participate in their regular online sessions throughout the year. During this period, the youth also worked with renowned quilt maker Alice Williams to complete a collaborative quilt that will be revealed in the fall.
In August and September 2021, the ROMKids Virtual Family Workshops program offered ROM Community Access Network partners more than 200 free registration spots, enabling broader participation in the program without barriers to access.
The ROM in My Backyard program, in collaboration with Indigenous Museum Educators and the Department of Museum Volunteers, delivered more than 20 interactive virtual sessions to ROM Community Access Network partners over the summer.
The ROM HR department continues its ongoing work with ROMPride and the IBPOC Employee Resource Groups, to provide support, share information on current Diversity Equity and Inclusion work at the organizational level, and promote greater alignment.
Winter 2021
The Museum's Diversity, Equity & Inclusion Planning group held its first meeting on April 9, 2021 to begin brainstorming on a high-level strategy to embed into the Museum's 10-year strategy direction.
In January 2021, the Museum installed The Portrait of Austin Clarke, by artist Neville Clarke, in our Sigmund Samuel Gallery of Canada. One of the country's pre-eminent writers and civil rights activists, Austin Clarke reflected the unvarnished truths of the Black experience in Canada. Moreover, his work spoke to who we are as a nation of diverse voices. Our commission and display of Clarke's portrait not only marks a purposeful step towards enhancing the ROM's permanent collection but also plays an important part in our commitment to more accurately depict the lived experience of Black Canadians and their enduring presence throughout this country's history. The portrait was unveiled with a digital premiere event on February 23rd, which featured excerpts of Austin Clarke's works read by David Chariandy, and original compositions presented by poet Canisia Lubrin and author Desmond Cole.
From January 2020 to March 2021, ROM participated in a cohort with museums around the world to explore new ways of engaging with communities through the Of/By/For All organization. In November 2020, a team composed of members from multiple ROM departments held two focus groups with Black youth, on their experiences with the Museum and ways in which the Museum can improve our approach to community engagement. Findings and recommendations were submitted to leadership in Winter 2021 for follow-up.
ROM convened a community advisory panel of Black professionals in the GTA to advise on issues of experience and meaning for the exhibition Elias Sime: Tightrope. Over two meetings, panelists provided feedback and recommendations that were incorporated into the exhibition's gallery design, wall text, and object labels as well as discussions about programming and marketing.
ROM also implemented a multiple perspectives approach to the audio tour for Elias Sime: Tightrope. Each audio tour stop includes a detailed description of the artwork to increase access for visitors who are blind and low vision as well as the voice of a Black community leader sharing a reflection and response to Sime's work.
Fall 2020
The Museum implemented an Equity & Inclusion Planning Group composed of representatives from ROM leadership, the ROM the Indigenous, Black, People of Colour (IBPOC) employee resource group, and ROM staff. The goal of this group will be to more intentionally embed equity and inclusion into the Museum's 10-year strategic direction, and develop a 3-5 year action plan with specific recommendations.
The Museum signed The BlackNorth Initiative CEO Pledge, an initiative which supports and holds us accountable to the work of ensuring ROM becomes a more inclusive, equitable and actively anti-racist institution. The BlackNorth Initiative invites senior executives across Canada to commit to organizational changes and actions that address, change and end anti-Black racism.
The Museum's Art & Culture Department (formerly World Cultures Department) is updating all curator position titles to better align with modern museum practice and communities' expectations. A more comprehensive update to language across the Museum's collection areas is ongoing.
Summer 2020
The Museum hired 2 new executives of colour. These new leaders account for 50% of executive hires since our statement in June.
Our Engagement team has undertaken the work of quantifying and evaluating our programmatic offerings for, and in collaboration with, our diverse communities. The aim of this research is to better understand how we reach, and engage with, the rich diversity of our publics.
Our Learning department reorganized so that the number of Indigenous Knowledge Resource Teachers is on par with the number of Museum Educators. The newly defined jobs demonstrate a greater commitment to the teaching staff, who now have consistent weekly hours throughout the school year. The collective team will work together to develop and deliver ROM's overall school programs.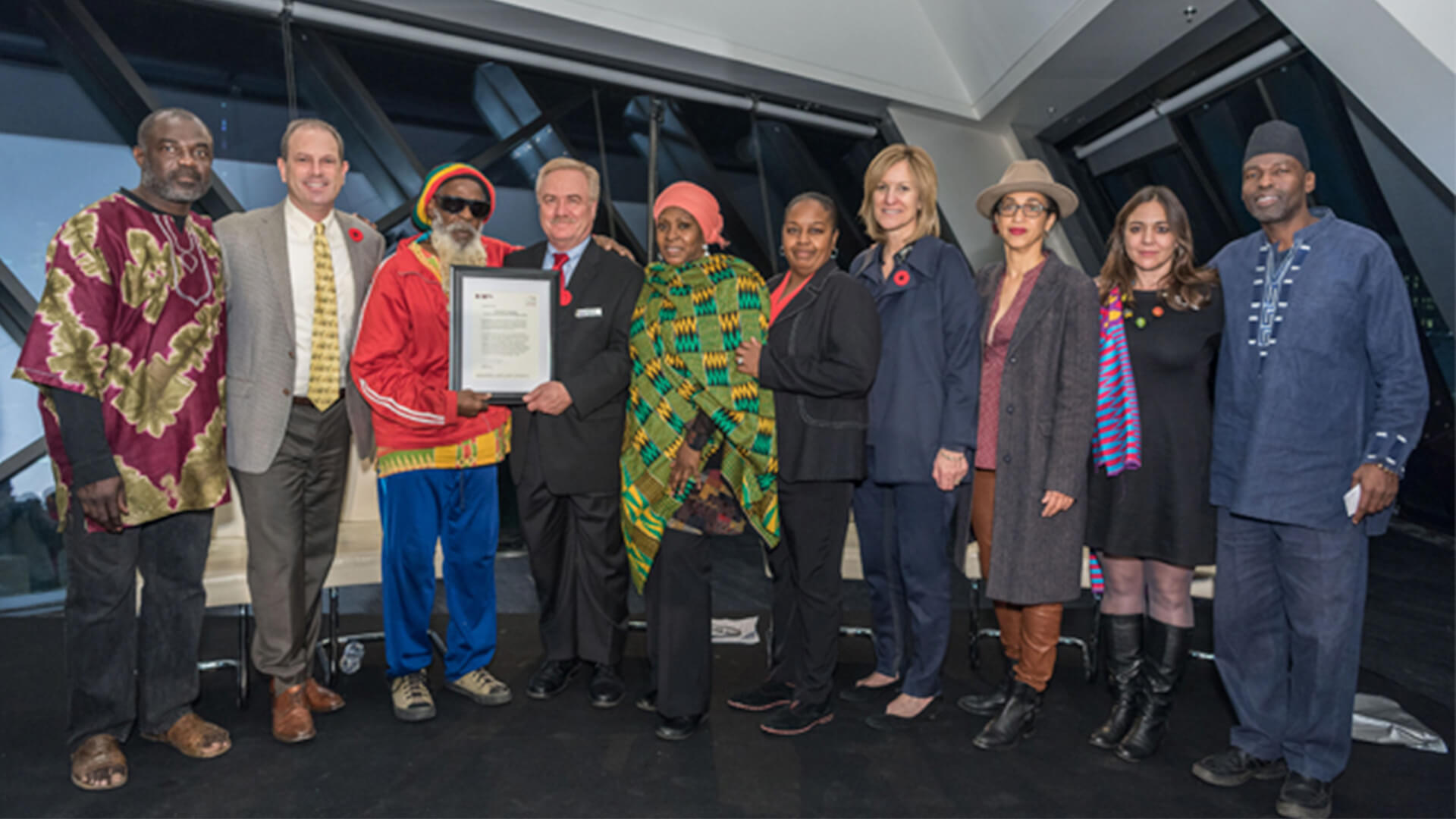 Our work so far.
Our communities' generosity supports much of the ongoing work to make ROM a more equitable and inclusive space. It is with immense gratitude that we recognize and thank: The Bennett Family Foundation, Bruce Power, Canada Life, Richard and Joanne Cummings, the Hal Jackman Foundation, Kingsdale Advisors, KPMG, the Patrick and Barbara Keenan Foundation, Linamar, The MacMillan Family Foundation, Mandarin Restaurants, Mitsui & Co, Miziwe Biik Aboriginal Employment & Training, Ontario Ministry of Indigenous Affairs, Ada Slaight, The Slaight Family Foundation, TD Bank Group, and the Weinberg Family Foundation.
If you're interested in contributing to ROM's current or future work in these areas, you can do so online.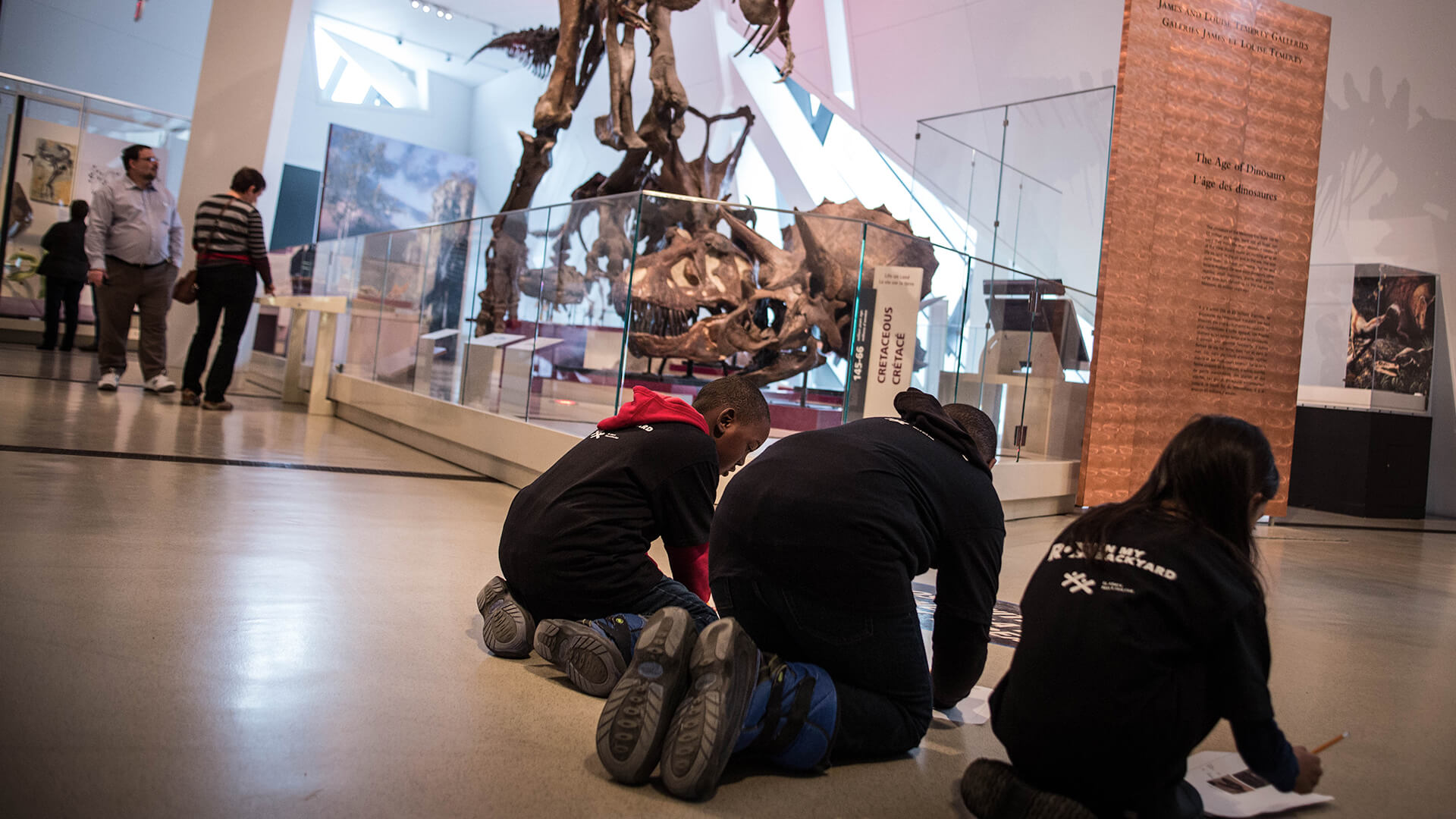 Your insights will help us serve our communities better.
We have already been guided by the comments from many in our community and welcome your thoughts.
Your insights will be reviewed by senior staff at ROM, and we will update this page to show how the collective feedback is shaping the museum's direction.
Because ROM strives to become a more equitable and inclusive museum, I encourage ROM to…
Share your insights below.