Kickstart your Canada Day at the ROM!
In celebration of Canada's 150th birthday, we're opening our doors July 1 with free admission to our permanent galleries, live performances, and much more.
---
Canadians by Bryan Adams
Paying homage to Canada's 150th anniversary, Canadians features portraits of noteworthy national icons captured by world-renowned musician Bryan Adams, now lauded for his multi-faceted talent as a photographer. The photography installation consists of portraits taken by Adams and include notable Canadians such as Joni Mitchell, Wayne Gretzky, Michael J. Fox, Michael Bublé, The Weeknd, and Prime Minister Justin Trudeau and Sophie Grégoire Trudeau, whom he recently photographed backstage at the Juno Awards in Ottawa.
---
Live Performances
Ashley MacIsaac 11:00 am-11:30 pm
Canadian fiddling sensation, Ashley MacIsaac, has garnered international acclaim by playing the fiddle in traditional Cape Breton style, while adding his own spin mixing genres, and pushing the boundaries of traditional Celtic music to the delight of audiences of all ages.
Wexford Gleeks 12:00-12:30 pm
Two-time National Show Choir Champions the Wexford Gleeks are one of Canada's premier music groups, having performed for prime ministers, the Governor General, and the Mayor of Toronto. Most recently, they were the subject of Global TV's 16x9: The Real Glee and TVO's documentary Unsung: Behind the Glee. Co-presented by The Toronto Fringe.
Zista Arts Society 1:00-1:30 pm
See the limitless creativity of our multicultural society with these feature performances:
Sitarist Chris Hale brings a wealth of knowledge, skill, and passion when playing the sitar, a staple instrument in Indian classical music, culture, and art.
Ugandan-born bassist Ian DeSouza blends the wide variety of musical genres he's experienced in Canada and all over the world, including funk, soul, and reggae.
Canadian-born musicians Santosh Naidu and Gurtej Hunjan, also known as The GuruBros, create a collaboration of sound based on their roots in the east and the west through the tabla, world percussion, and electronic music.
Canadian-born Kathak dancer Joanna DeSouza and the Chandham Dance Company will complete this compelling performance showcase.
Toronto Chinese Orchestra - Co-presented by the Chinese Cultural Centre of Greater Toronto 2:00-2:30 pm
Kouraba World Music Ensemble 3:00-3:30 pm
Under the artistic direction of world renowned master percussionist and composer Amara Kante, take in a masterful mix of ancient and modern modern musical instrumentation and dance styles.
---
Activities
Special Visiting Artist, Saul Williams: Meet renowned Woodlands School painter and co-curator of the ROM original exhibition Anishinaabeg: Art & Power, Saul Williams as he works on a new piece of art.
Birds of Canada: Meet your flying, feathered neighbours with Bird Studies Canada. 11:00 am-3:00 pm
Story Time: Join author Anita Miettunen as she reads from her new book, Big Blue Forever: The Story of Canada's Largest Blue Whale Skeleton
Summer Club 75 Open House: ROM Summer Club is celebrating its 75th anniversary so head over to the ROMKids Studios to re-live your days as a camper with your favourite camp counsellors and instructors. Help us kick off the next 75 years of camp with our collaborative art installation that will become a permanent fixture in our studio.
---
What to See
Included with General Admission
Explore the life, traditions, and sacred stories of the Anishinaabeg as told through their powerful art over the last two centuries.
Included with General Admission
Discover the connections between family, photography, and migration with The Family Camera, an exhibition that explores how family photos shape our sense of self, family, community, and nation.
One of the most talked about exhibitions of the year. Come face-to-face with Blue -- a massive 80-foot blue whale skeleton, one of the largest and most-complete blue whale skeletons on display in the world, as well as the first and only real preserved blue whale heart in the world.
Please note: Due to the high volume of visitors that is expected at the Museum on Canada Day, entry to Out of the Depths: The Blue Whale Story will be subject to capacity. Tickets to the exhibition can be purchased on July 1 at the admissions desk only
Ticket Type
General Admission
Blue Whale & General Admission
Members
FREE - Become a Member now
Adults
FREE
$10
Child (4 - 14)
FREE
$5
Senior (65+)*
FREE
$8
Student (with valid student card)
FREE
$8
Youth (15 - 19)
FREE
$8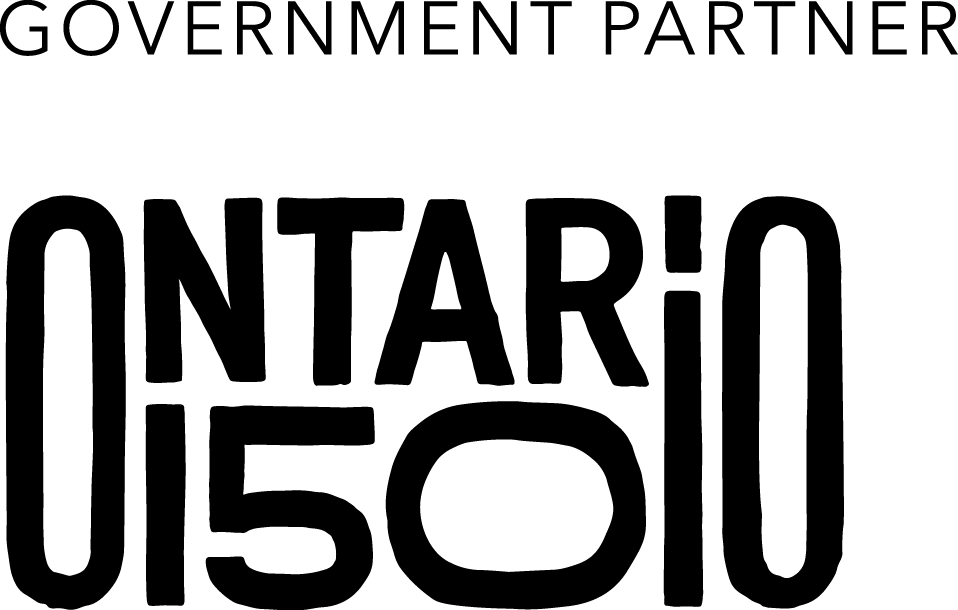 Contact
---

ROM membership is your best value! Join now and save on selected programs and events.