Categories:
None | Comments (0) |
Comment
On Tuesday, November 24, Premier Kathleen Wynne visited the Royal Ontario Museum to announce the new Ontario Provincial Climate Change Strategy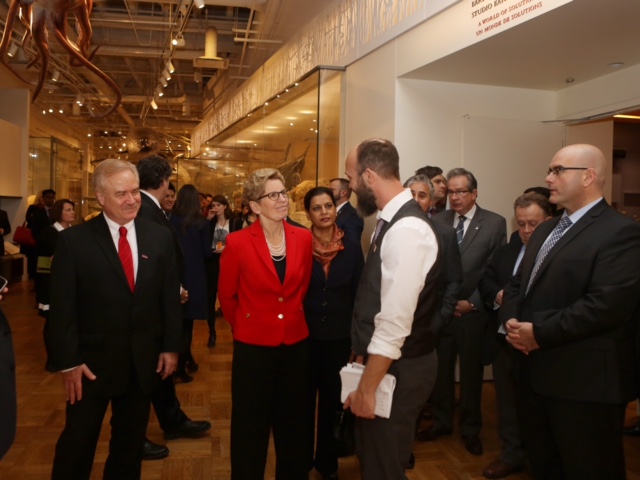 Categories:
| Comments (0) |
Comment
Guest Blog written by Environmental Visual Communication student Kendra Marjerrison
For some wildlife photographers, a kill shot is the ultimate goal. It creates compelling photographs that highlight moments people don't often get to see. For others, it's a difficult scene to witness from behind the lens. Don, the 2015 Wildlife Photographer of the Year, had no idea that the predatory behaviour captured in the photograph he took on the last day of his northern adventure would be more than just an interesting shot. It's a powerful story about what can happen when the Earth becomes warmer and two competing predators, the red fox and the Arctic fox, are driven to cross paths...