Birds in your Backyard, by guest and ROM Biodiversity friend Jill Cooper
Taken on a trail at Lynde Shores Conservation Area (near Whitby, Ontario), earlier in March 2013, my fiancee and I were incredibly fortunate to have the opportunity to not only see, but capture a photograph of a Northern Saw-Whet Owl.
Notoriously hard to spot, this tiny owl was resting on a low branch, and thanks to a fellow photographer on the trail, we were able to observe and photograph this adorable creature for hours. After many shots of it sleeping away from every different angle, we were about ready to call it quits and head back to the warmth of the car, when it suddenly decided to give us a little peek and reveal its vibrantly yellow eyes. A few clicks of the camera later, the owl returned to its sedentary state. We were ecstatic that we both got the shots we wanted, and were able to observe this stunning bird so closely.
Photo Blog: http://jcwildphotos.wordpress.com
Photo Website: http://dsjacksonimages.com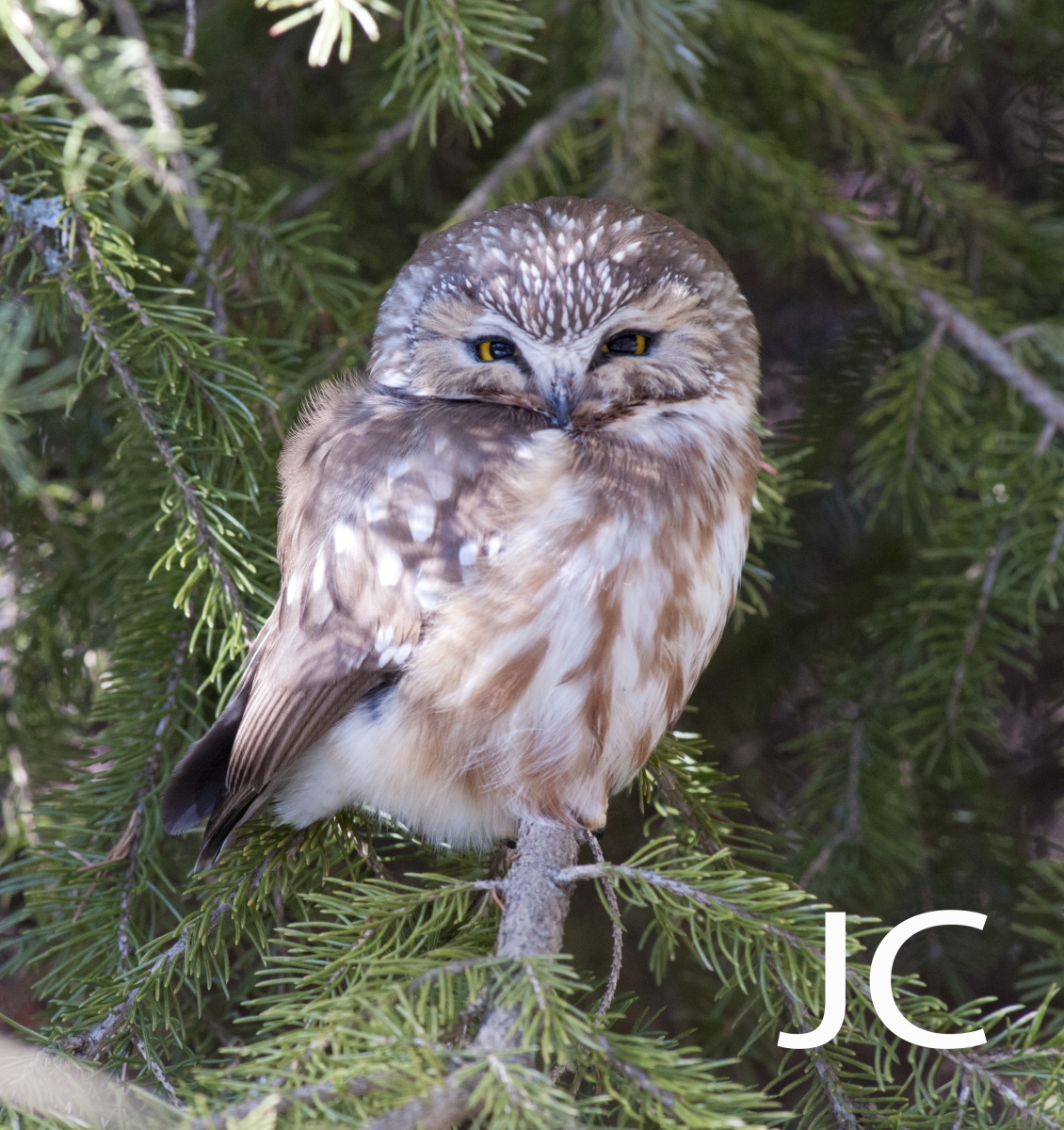 SPECIAL NOTICE
We are currently experiencing intermittent issues with our voicemail system. We thank you for your patience. If you are trying to leave a voicemail, please email your question to info@rom.on.ca and we will get back to you as soon as possible.