Posted: May 4, 2012 - 15:57 , by
admin
It's an elite group of people that have walked on the moon, but this weekend you will have a once-in-a-lifetime opportunity to share the experience with Neil Armstrong and Buzz Aldrin (or at least the image of them – Neil is reflected in Buzz's space helmet). Space Weekend, May 5 – 6 only, is shaping up to be out of this world!
Inside the display's floor window is a real moon specimen. For your chance to walk on the moon, follow the moon footprints up to the Teck Suite of Galleries: Earth's Treasures and share your pictures with us on twitter at #ROMSpace.
A special thank you to the masterminds behind the spectacular interactive moon display!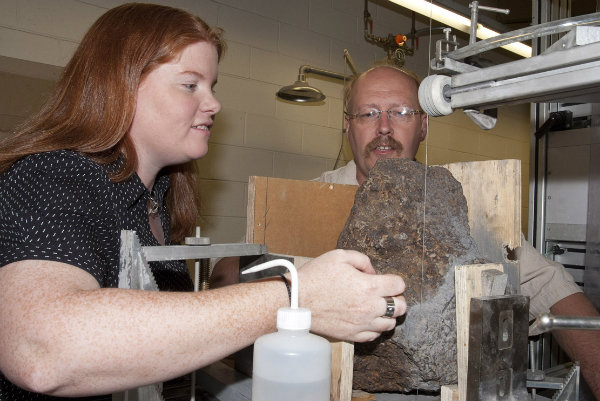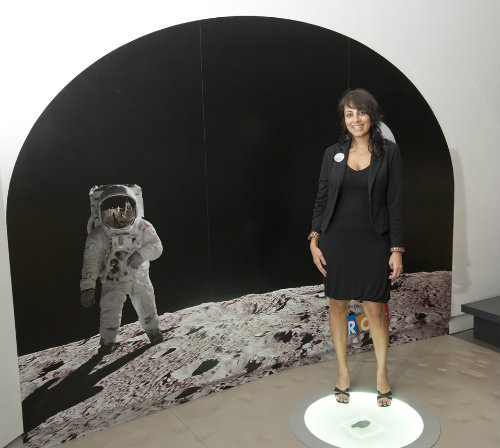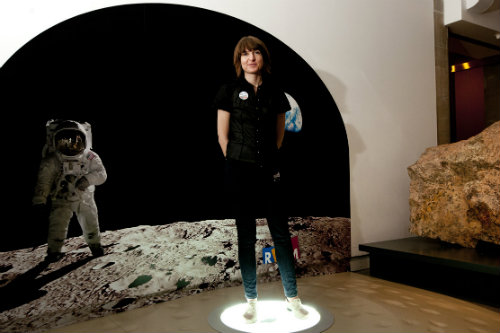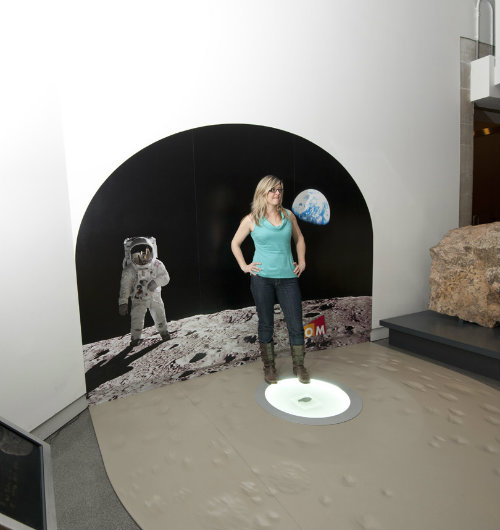 SPECIAL NOTICE
We are currently experiencing intermittent issues with our voicemail system. We thank you for your patience. If you are trying to leave a voicemail, please email your question to info@rom.on.ca and we will get back to you as soon as possible.