Step inside the Forbidden City at this year's PROM
Young Patrons Circle Signature Fundraiser at the ROM
---
(Toronto, Ontario – March 3, 2014­) - The Young Patrons Circle (YPC) at the Royal Ontario Museum (ROM) opens the gates and takes you inside the Forbidden City at this year's PROM in support of the ROM. YPC's ninth annual PROM fundraiser takes place on Saturday, March 29, 2014 and is inspired by the Museum's recently opened Centennial exhibition The Forbidden City: Inside the Court of China's Emperors, presented by The Robert H. N. Ho Family Foundation and Lead Sponsor Manulife.
This year's event, co-chaired by Leen Al Zaibak and Koel Loyer along with a committee of Toronto's top young arts and business leaders, is expected to welcome more than one thousand YPC members and guests. Partygoers can expect an unforgettable night of live entertainment, alluring activities, gourmet fare and tempting lounge areas.
"PROM is one of Toronto's most anticipated events and generates significant excitement in the community," said Dianne Lister, President & CEO of the ROM Governors. "This year's PROM event celebrates the ROM's Centennial and invites the next generation of ROM supporters to experience the fun of the Young Patrons Circle firsthand."
PROM is the annual YPC fundraising event for the ROM with proceeds supporting the ROM's highest priorities including world-class exhibitions, establishing new galleries, funding leading-edge research and bringing educational programs to life.
Party tickets include cocktails and gourmet treats, special activities, live entertainment and dancing to the tunes of DJ Rory Them Finest. Tickets for the main event (doors open at 9 pm) are $125 each for YPC members and $150 each for the public. VIP Experience Packages are $3,000 each and include 10 party tickets, exclusive access to a pre-party reception with wine and chocolate (at 8 pm), a curator-guided tour of The Forbidden City, private registration and coat check, reserved seating, tableside service and Uber black car service (provided as $25 credit to each new Uber user or a 10% discount will be offered to existing Uber members).
To learn more about Forbidden PROM or to purchase tickets, visit www.rom.on.ca/prom or call 416.586.5772.
PROM guests are encouraged to dress with the event theme in mind. Ladies can look the part with elaborate hair ornaments and exquisite embellishments. Gentlemen can sport tuxedos or embroidered robes.
About the Young Patrons Circle
The first program of its kind in Canada, the Young Patrons Circle (YPC) is a dynamic group of over 350 young professionals who have a passion for discovering natural history and world cultures. The YPC program provides its generous patrons with unique educational, cultural and networking opportunities. Members enjoy exclusive access to ROM exhibitions, galleries, curators, vaults and private collections across North America.
Since its launch in 2005, YPC donors have contributed $1.5 million to the ROM. Young patrons make annual philanthropic gifts to ensure the ROM's world-class galleries, exhibitions and programs remain accessible and engaging for generations to come. Those joining YPC before PROM will receive special member pricing. For more information about the ROM's Young Patrons Circle, please visit www.rom.on.ca/ypc, follow us on Twitter @YPCROM or call 416.586.8003.
Comprised of the city's young philanthropic leaders from arts and business communities, the YPC Executive includes Anna-Maria Kaneff (Chair), Casey Antolak, Nancy Hoi Bertrand, Rosario Cartagena, Francisco de la Barrera, Koel Loyer, Mike Mallinos, Lindsay Maskell, Elisabeth Patrick and Claude Tambu. The YPC Ambassadors group includes Kareem Bonner, Chris Charron, Hillary Connolly, Diane Donczyk, Gabriel Granatstein, Chris Issariotis, Winniefred Kuang, Fiona Lim Tung, Michael Lockhart, Adriana Morrison, Milan Panic, Kelsey Paterson, King Siu, Katelyn Veldman and Peter Zhou.
This year's PROM Committee includes Leen Al Zaibak (Co-Chair), Koel Loyer (Co-Chair), Netila Demneri, Lina Duque, Sarah Lieberman, Nadine Metwaly and Kelsey Paterson.
Thank you to our generous Forbidden PROM sponsors and partners: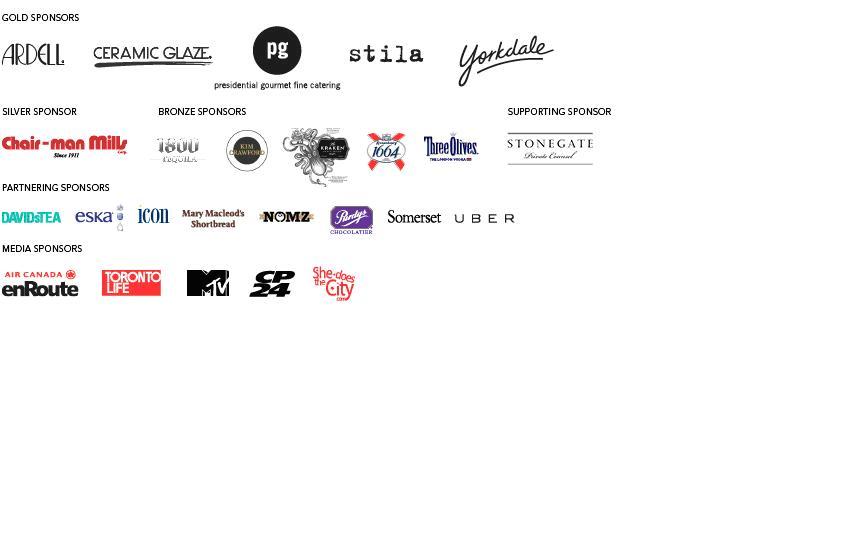 The Forbidden City is presented by The Robert H. N. Ho Family Foundation and Lead Sponsor, Manulife.